Covid-19 in India; the unsung heroes amongst the chaos
As it fights a devastating second wave, India reported more than 400,000 new COVID-19 cases for the first time on Saturday, many Indian citizens have sacrificed their lives and put in a tremendous amount of effort to help their communities recover in whatever way they can.
After ten days of more than 300,000 daily cases, authorities registered 401,993 new cases in the previous 24 hours. According to the federal health ministry, deaths increased by 3,523, bringing the overall death toll to 211,853.
Infections have overrun hospitals, morgues, and crematoriums, leaving families scrambling for limited drugs and oxygen. Despite the fact that India is the world's largest manufacturer of COVID-19 vaccines, shortages of the shots in some states prevented all adults from receiving vaccinations.
In early March, the Modi administration convened a forum of scientific advisors to alert officials that a new and more infectious variant was spreading across the country. In a complete controversy to the alert, the government did not seek to enforce restrictions to stop the virus from spreading. Millions of people, mostly unidentified, attended religious gatherings and election rallies organized by Modi, ruling Bharatiya Janata Party leaders, and opposition politicians.
'' What I saw there sent a shiver down my spine. I've covered bomb blasts and violence before, but nothing compares to the ongoing COVID horror. The image ingrained in my head is seeing piles and piles of bodies stacked on top of each other.'' – Money Sharma, a Photojournalist for AFP
Many Indian citizens have sacrificed their lives and put in a tremendous amount of effort to help their communities recover in whatever way they can as the country fights this global enemy.
Late Mr.Narayan Dabhadkar died of Covid-19 at the age of 85 after giving up his hospital bed to save a young man.
Auto-Rikshaw Driver, Mr. Javed Khan from Bhopal has converted his vehicle into an ambulance with oxygen supply, and serves people for free after him and his wife have sold a golden family hare-loom to cover fuel cost and oxygen cylinder refilling charges.
Rasik and Kalpana Mehta, a Gujarati couple who lost their only son to Covid-19 last year, have broken a deposit worth 15 lakhs that they had saved for their late son over a lifetime to help other patients get care.
Rozy Saldhana, a Mumbai resident, was placed on dialysis five years ago due to kidney failure. Even though she is fighting for her life today, she has donated her oxygen cylinder and sold her jewelry to support those who are suffering from Coronavirus '' I want to help before I die''.
Najeeb Vellakkal, the owner of tempo travellers in Kochi, has decided to convert his vehicles into ambulances in order to meet the growing demand for hospital beds and ambulances as a result of the massive increase in Covid-19 cases in Kerala.
Sneha Raghavan and Shloka Ashok, class 10 students from Bengaluru, raised Rs 2 lakh in 24 hours by launching a fundraiser on GiveIndia to purchase oximeters for the less fortunate.
Kavin Kumar, a 24-year-old writer from Trichy, is raising funds for food for the poor through his Instagram page, where he sells customised poems for 20 rupees.
With sufficient oxygen supply, beds, a well-planned vaccination campaign, and systematic planning ahead of time, Dr Rajendra Bharud, District Collector of Nandurbar in Maharashtra, has managed to keep his district afloat even during the second wave of Coronavirus.
Vishal Singh, the owner of a private school chain in Delhi, was unable to find a hospital bed or oxygen for his father in Gurugram, who was suffering from Covid-19. Frustrated by the situation, he spent Rs 20 lakh in two days to open a care facility at the Sahara Grace residential complex.
Danish Siddiqui and Saddam Qurashi from Bhopal have cremated over 60 Hindu Covid-19 victims who were abandoned by their families because they were afraid of contracting the disease.
Outside the Indirapuram Gurudwara, Shadab sells coconut water from his stall, where Covid-19 patients are given free oxygen tanks. He refuses to accept payment from the families of the patients.
Rohit Sardana, a senior journalist and anchor, used social media to support people in need of oxygen and treatment while battling death himself before passing away on April 30th from Covid-19.
Nagpur based business man Mr. Pyare Khan spent Rs 85 lakh to procure 400 MT of oxygen for Covid-19 hospitals.
While fasting during Ramadan, Nancy Ayez Mistry, a heavily pregnant nurse, has been caring for patients at a Covid-19 treatment center in Surat. '' I am doing my duty as a nurse. I consider serving people as prayer''.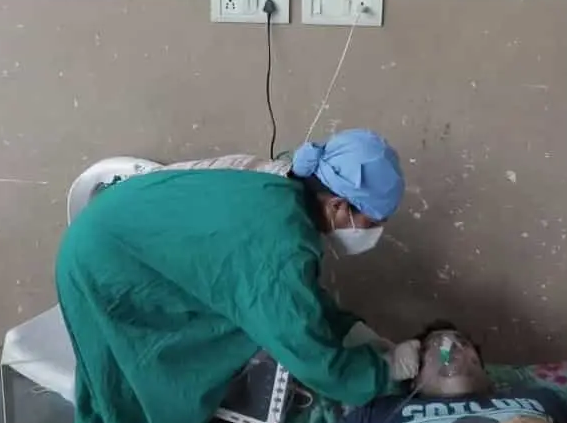 Always known for providing food and care for the needy, amongst this crisis at least two gurdwaras, or Sikh temples, in and around the capital New Delhi have set up an « oxygen langar » to provide free oxygen to COVID-19 patients in need.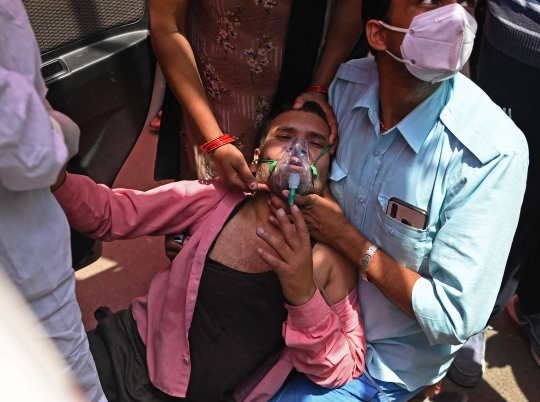 This is what health-workers look like after taking off their PPF suits after several hours of duty, without being able to eat or even breathe freely.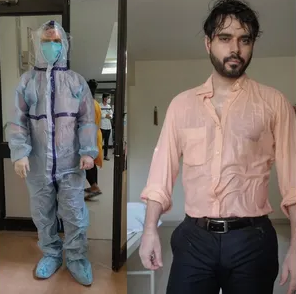 These and many other people make endless sacrifices and work hard every day to help their country recover from its crisis, whether it be financially, physically, or morally. During these challenging times, NRIS and internationals have been feeling painfully helpless, as there is nothing they can do in person…
How to help from outside India ?
Medical expenses, meals, P.P.E, and oxygen tanks, among other necessities, are being funded by donors from all over the world. Here is how you can also help :
International organisations :
United Nations agencies, including UNICEF and the World Health Organization, are delivering personal protective equipment kits, oxygen concentrators, diagnostic testing systems and other supplies to India's frontline health care workers.
PATH, a global health nonprofit based in Seattle, says it has a team of more than 200 people working in India to procure oxygen supplies and accelerate Covid-19 testing and surveillance.
The International Medical Corps, which works in conflict areas around the world, is raising money for a campaign to help provide medical equipment, P.P.E., isolation facilities and other essential supplies in India.
Care India says it has supplied hospitals and frontline workers in India with more than 39,000 P.P.E. kits, along with masks and other supplies.
The Association for India's Development, a Maryland-based charity that partners with nonprofits in India, says it has volunteers distributing food and protective equipment in most of India's 29 states.
Project HOPE, also in Maryland, is a nonprofit providing medical training, health education and humanitarian assistance around the world. The group says it has given Covid-related assistance in 150 countries during the pandemic, including India.
GIVE.asia, a fund-raising platform in Singapore for causes across the Asia Pacific region, says it is working with the Singapore Red Cross to send ventilators, oxygen concentrators and oxygen generators to India. The platform also hosts fund-raising campaigns by individuals.
Americares, a nongovernmental organization based in Connecticut that specializes in emergency medical response work, says it is working in several Indian states to deliver P.P.E., ventilators and other medical equipment, as well as to educate people on how to prevent the spread of the virus.
Khalsa Aid an international NGO with the aim to provide humanitarian aid in disaster areas and civil conflict zones around the world. The organisation is based upon the Sikh principle of « Recognise the whole human race as one ».
Groups in India
A video of healthcare staff at a hospital entertaining Covid-19 patients is circulating the internet and has gone viral on social media. The video was shot at the Parul Sevashram Hospital in Vadodara, Gujarat. Several health professionals danced in the hospital ward to the 1990 hit song Sochna Kya Jo Bhi Hoga Dekha Jayega from Sunny Deol's film Ghayal to raise the spirits of patients suffering from Covid-19 as the later applauded and cheered, and some even took pictures of them on their tablets. Showing positivity in the middle of a catastrophe, an attitude that always helped India cope with all kinds of challenges.